DESIGNER Q&A: STAFFAN TOLLGÅRD
Published on 24th April 2019
Meet Staffan Tollgård. The celebrated designer and BIID member tells us about his personal style, and takes us on a tour of his home
Staffan Tollgård is an internationally renowned designer. The Staffan Tollgård Design Group, which he runs and manages with his spouse, Monique, is award winning, and has featured regularly in House & Garden's influential 100 leading interior designers directory. We asked Staffan about his inspirations and future plans – and about his own home.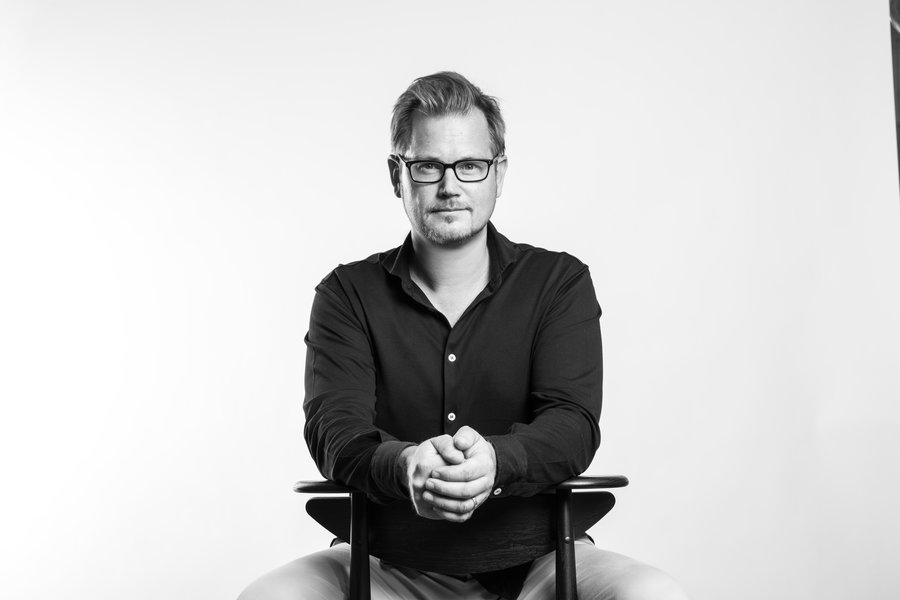 WHAT INSPIRED YOU TO BECOME A DESIGNER?
In fact I was not inspired – I was told to go to design school by my wife. While renovating our first house together, she realised that I had a talent and a passion for design and encouraged me to take a year's sabbatical from film-making and enrol at the Inchbald School of Design.
YOUR DESIGN ETHOS HAS TWO PRINCIPLES: THE SCANDINAVIAN NOTION OF THE 'RED THREAD', AND A COMMITMENT TO 'FUNCTIONAL SCULPTURE'. CAN YOU TELL US A LITTLE MORE ABOUT HOW THESE PRINCIPLES ARE REALISED IN YOUR PROJECTS?
The red thread is the underlying principle that guides the design process. We start by gathering as much knowledge as possible about our client, the building and wider setting. We distill this to a distinctive creative DNA that runs through the design. Woven through to help tell the story are pieces of functional sculpture that help answer the questions of living identified along the way.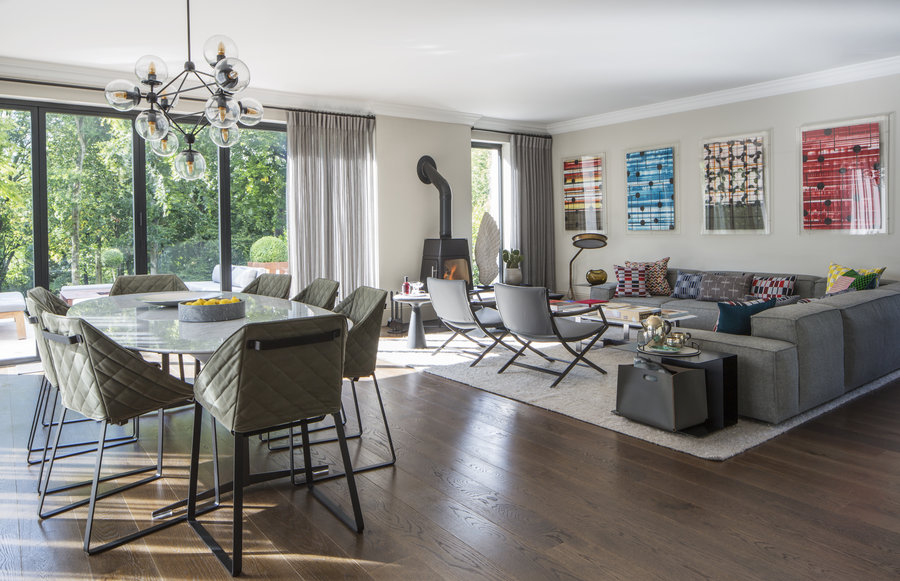 YOU – AND YOUR DESIGN GROUP – CREATE BOLD, CONTEMPORARY INTERIORS THAT ARE EMINENTLY LIVEABLE. WHAT DOES A LIVEABLE INTERIOR EQUAL FOR YOU?
A liveable interior makes life a little bit (hopefully a lot) better. It's unique to each client and reflects and enables their pursuit of hobbies, showcases their collections, and nurtures their family and personal life. For us, a liveable interior needs to be able to age gracefully and to be enjoyed by every member of our family.
YOU'RE A FULL MEMBER OF BIID, AND ON THE MEMBERSHIP COMMITTEE. WHAT DOES YOUR MEMBERSHIP BRING YOU?
A sense of community with shared values and a commitment to continued professional growth. I value the emphasis they place on education as well as the friends I have made through being a member since the start of my career.
THE STAFFAN TOLLGÅRD DESIGN GROUP IS AWARD WINNING AND YOU HAVE AN INTERNATIONAL CLIENTELE. CAN YOU SHARE ANY FUTURE PLANS FOR YOUR PRACTICE WITH US?
If I tell you about my plans for world domination it won't be a surprise then will it…
Seriously, and a little closer to home, I'm very excited to be taking over the Ceccotti showroom in Chelsea Harbour next month. I am also pleased to welcome Filippo Castellani as our director of product design. We have collaborated on several projects over the past few years but I have finally persuaded him to join the team and am very excited about the growth of this enterprise.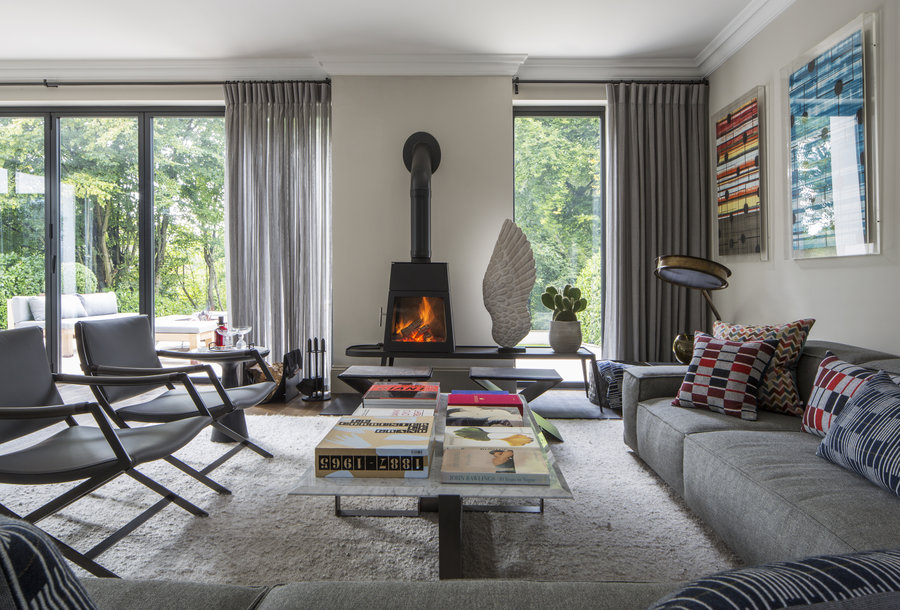 TAKE US ON A TOUR OF YOUR OWN BUCKINGHAMSHIRE HOME. THE OPEN-PLAN LIVING AND DINING SPACE LOOKS SUPREMELY COMFORTABLE…
One of the first changes we made to the house after buying it was to add a wood-burning stove from Skantherm. It is the physical heart of this space, glowing away throughout the winter. We cook, eat together, play games, noodle on the guitar, chat and read books. It's where family life happens.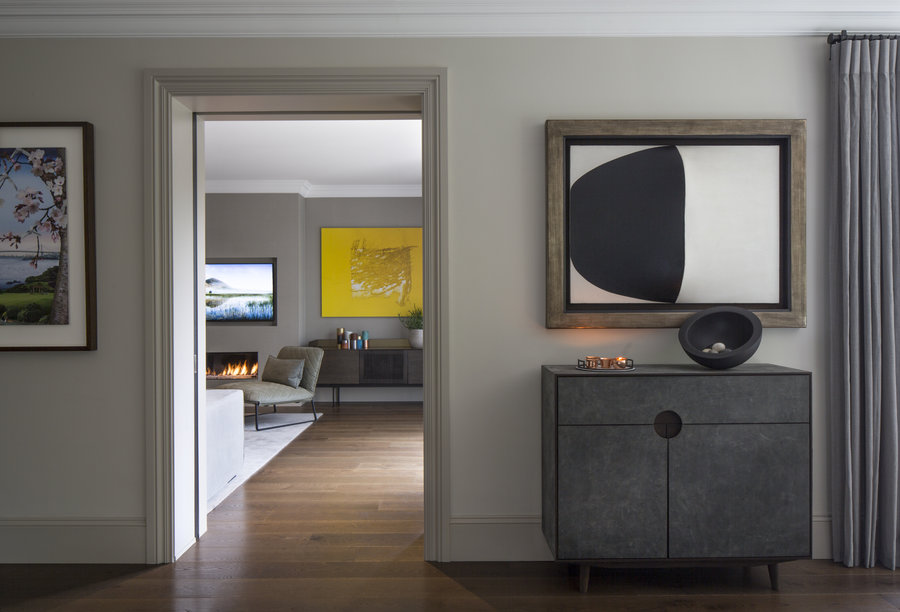 CAN YOU TALK ABOUT THE COLOUR PALETTE YOU SELECTED FOR YOUR HOME?
We started with neutral, natural materials with a touch of industrial heft as the foundation of the design. To this we added quite bold colours with artwork, and Eleanor Pritchard's mid-century inspired woven cushions. One of our favourite pieces in the house is the yellow photographic diptych by our friend Stacie McCormick.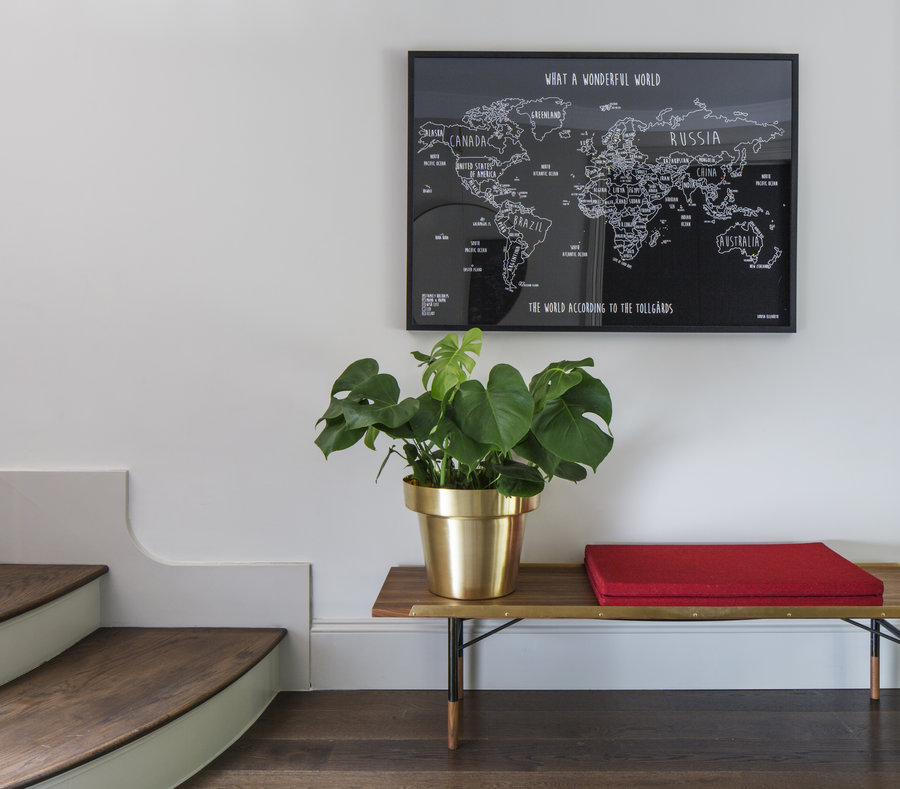 YOU HAVE A YOUNG FAMILY. HOW DID THIS AFFECT THE CHOICES YOU MADE THROUGHOUT THE HOUSE?
As with all our family clients, we are very mindful of choosing materials that age well and withstand or accept the wear and tear of family life. The natural/industrial red thread is particularly appropriate as the steel frames and solid wood can stand up to our boys. We have also created a space for them at the top of the house for their Lego, drum kit and video games. We have a lot of soundproofing up there…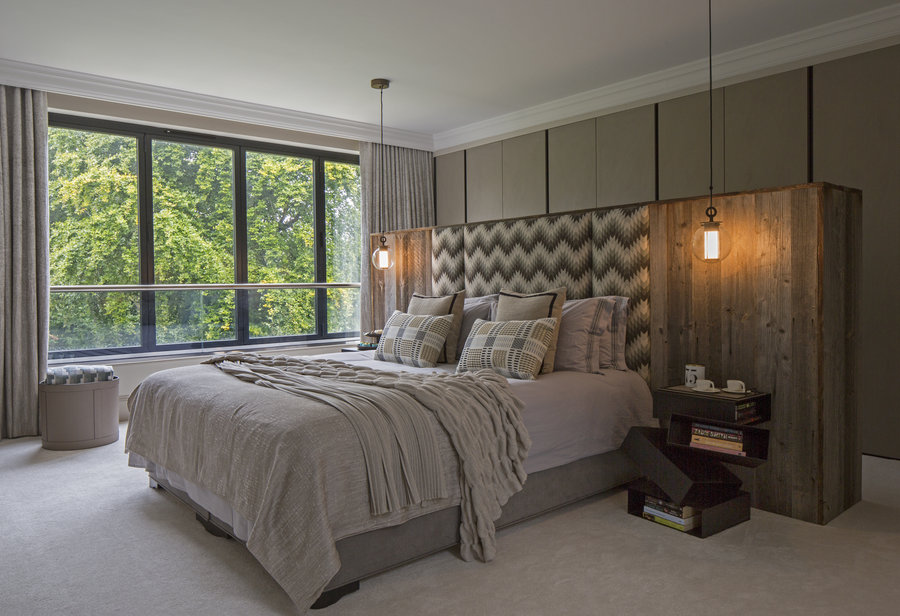 NATURAL MATERIALS ARE IMPORTANT IN YOUR HOME. CAN YOU TELL US MORE?
The reclaimed aged barn wood is from an Austrian supplier we found when we fitted out our Chelsea showroom. It's come to be one of our favourite materials as it has become more beautiful over time and holds a story of its previous life. The headboard also houses a clever shoe storage solution on the other side – functional sculpture at its most modest.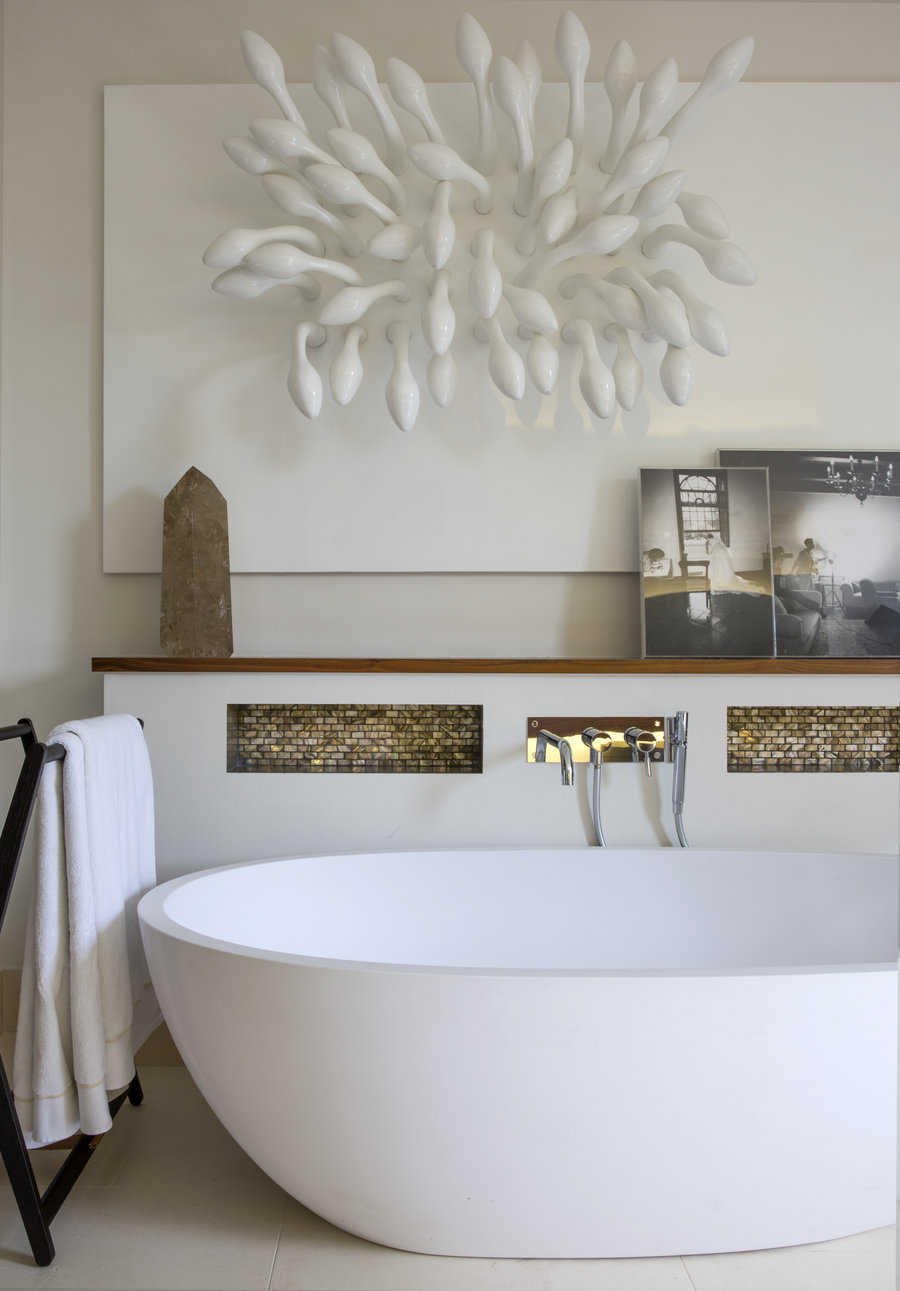 THIS BATHROOM FEELS SO CALMING, BUT THERE'S PLENTY OF BEAUTIFUL DETAIL. WHAT DID YOU WANT FROM THE SPACE?
This is quite different from the rest of the house – a little more minimal but still visually interesting through the two organic sculptures in the bathroom. Calm spaces can be a little clinical if there is no visual disruption.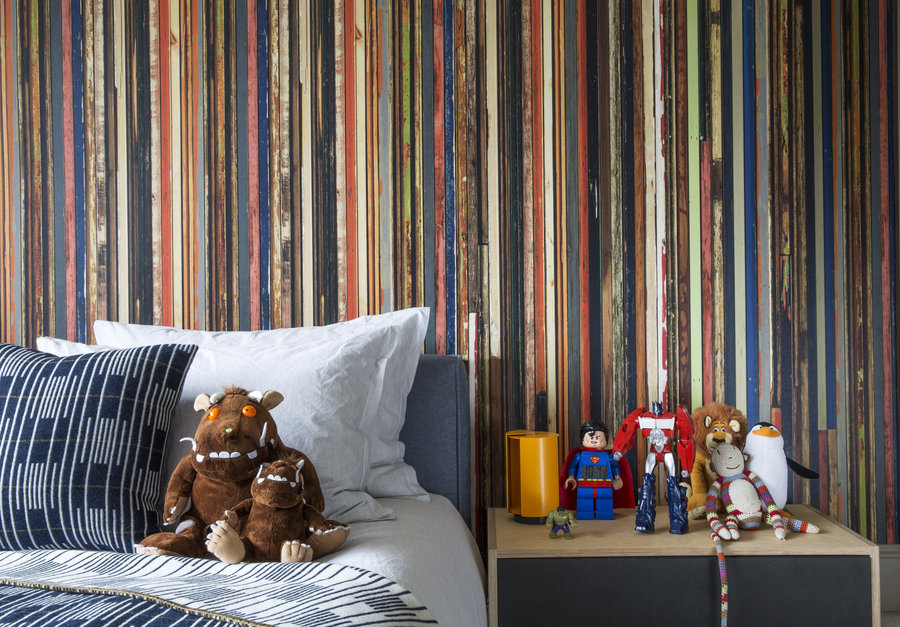 TELL US A LITTLE ABOUT DESIGNING BEDROOMS FOR YOUR CHILDREN
Children's bedrooms present a design dilemma. They need to be visually stimulating, colourful and creative. Yet this is where the kids need to be calm enough to go to sleep! We solve this by introducing colour and texture behind the bed and creating enough storage for them to display their own collections, hobbies and triumphs.